In class, we had established that the share price of OCBC should intrinsically at about $12.18 per share in view of its consistent dividend growth over the years. But this does not mean that students should go and buy at any price so long as it is below $12 per share. In fact, ever since its share split into two shares for every one held more than 10 years ago, the share price of OCBC has never breached $12 mark. It managed to cross $11 only very briefly in the past one year or so. For the past three months, it has been relatively range-bound between $9.94 to $10.92. Even the word range-bound is still an over-statement because the price range works out to be about 10% difference between the high and low of the past three months.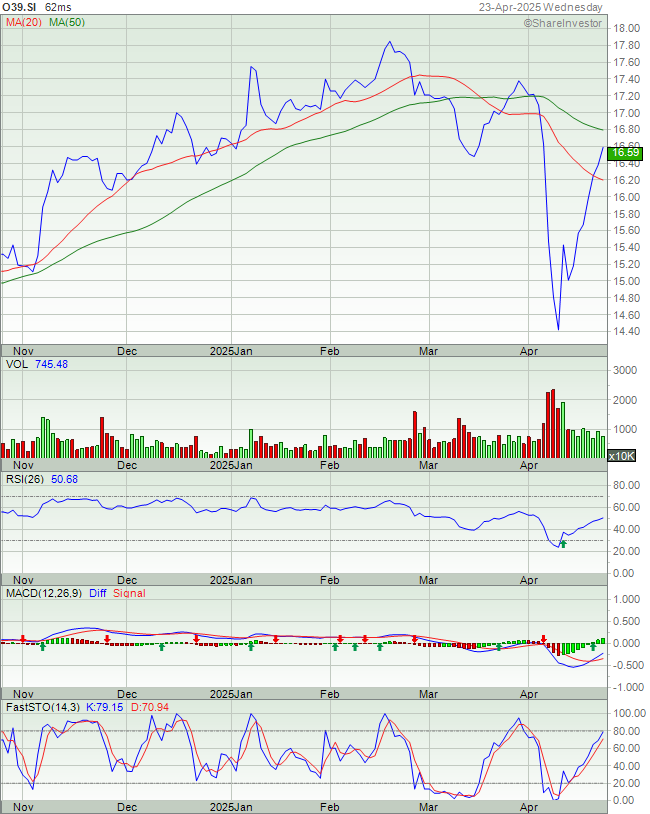 Frankly, if we believe that we want to keep OCBC for a long time, or any stock for that matter, it is important to monitor and study the entry point (perhaps the use of TA) or to establish that the environment has already priced down the near-term weakness. For example, the CEO had established that mentioned that higher inter-bank rate does not easily translate to higher net interest margin (NIM), causing the share price to cool to below $10 recently. If we had bought the shares at below $10, that we help us increase the dividend yield and with a higher chance of capital appreciation without any trade-off in risk. Even if a investor did not enjoy the bi-annual dividend distribution of $0.18/share, he gets to enjoy a capital appreciation of about $0.36 in appreciation to date.
(Brennen Pak has been a stock investor for more than 25 years. He is the Principal Trainer of BP Wealth Learning Centre LLP. He is the author of the book "Building Wealth Together Through Stocks.") – The ebook version may be purchased via www.investingnote.com.